Gift Cards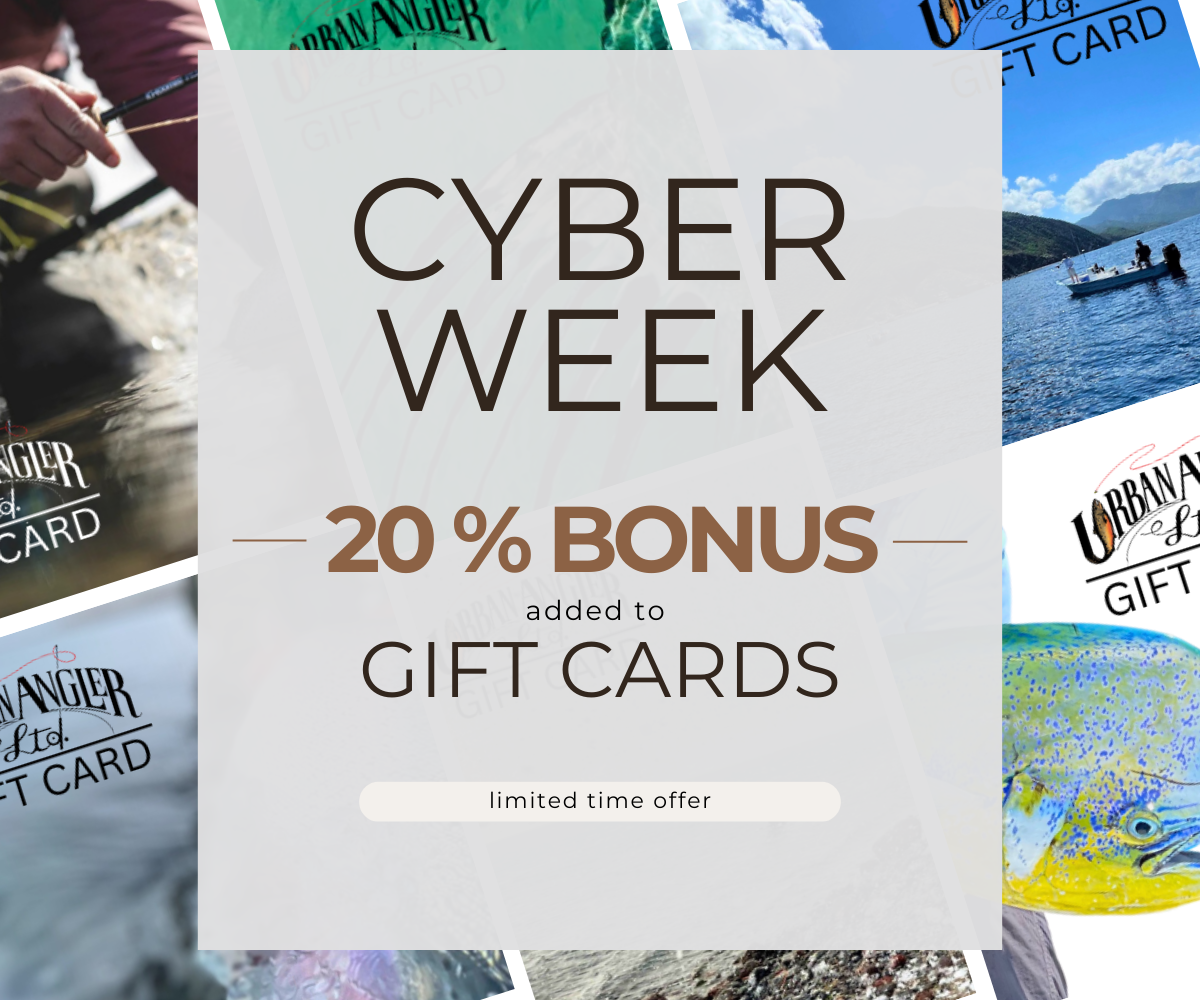 Promo starts 11/27/2023
Promo ends 12/3/2023 11:59pm EST
Gift Card Promo - 20% Bonus Details
Limited Time Offer: 20% will be added to your gift card after your purchase.
Example: $100.00 card purchased + $20.00 will be added on for total of $120.00
Confirmation note: You (or your recipient) will receive two (2) emails that show a gift card.
1) Email #1 will show original purchase value.
2) Email #2 will look nearly identical to the first (same card #) but showing the new balance confirming that the additional funds have been added.
You can always check your balance at any time on the gift card product page where it says "Check gift card balance"
---
If you are searching for the perfect gift for a friend or loved one why not consider the giving the best gift of all, an Urban Angler Gift Card. 
Two Methods
Digital - All online Gift Cards sales are delivered digitally. Choose any custom whole dollar amount greater than $10.00.
Physical Card (delivered by mail) - you call in the order and we can send a physical card to any address or hold it at the store.